FAN ART FROM FANS
Wonderful Works From The Readers Of Pastel Defender Heliotrope
Gallery 2
Gallery 3
Gallery 4
Gallery 5
Gallery 6
Gallery 7
Gallery 8
Gallery 9
Gallery 10
Gallery 11
Gallery 12
Gallery 13
Gallery 14
Gallery 15
Gallery 16
Gallery One:

T-Shirt design by AngelKitty21

Alternate T-Shirt design by AngelKitty21

Fuschia by Dragon Goddess

Fuschia Shiro and Araphel by Kayru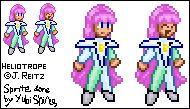 Game Sprites of Heliotrope and Fuschia by Yubi Shines

Animation of Heliotrope by Monthenor: 281KB .AVI format

A Pastel Defender Heliotrope Alternate Universe comic by Internutter!

A Unicorn Jelly moment...a costume of Uni at a convention, from Indexcards.

Following the above, AngelKitty21 provides a look at me signing UJ books...

And as a final Unicorn Jelly moment, a lost piece of fan art that was somehow forgotten, and never got put up before....which is a shame, since I think it is utterly fantastic beyond all belief. It is from Kristen Smirnov, an artist of immense talent.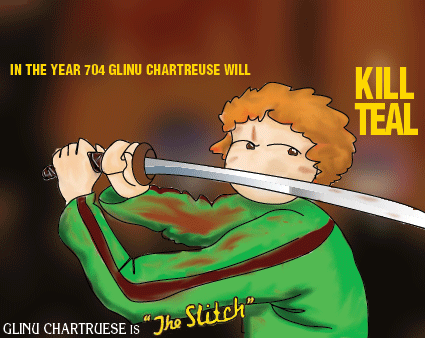 I thought this, by AngelKitty21, was very clever.
As was this, by Kayru:

PASTEL DEFENDER HELIOTROPE
By Jennifer Diane Reitz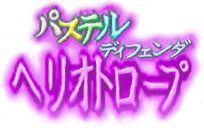 A Part Of Jenniverse.com


All Website Contents, including all characters,
images, artwork, text, and any other contents are
Copyright © 2004 by Jennifer Diane Reitz
All Rights Reserved Worldwide


Anti-Spam Address Image
To contact Jennifer you may use either of the above addresses.
You may have to type them in yourself, if your browser does
not support Javascript. Otherwise, click on the button!
LINK FREELY
You may link to this site freely!
You may FREELY use any JENNYVERSE title image as a link button!